Windows Based Automation & Control Software
For The Model 3900 Low Humidity Generator
The 3900 ControLog® software fully automates the operation of a Thunder Scientific 3900 Low Humidity Generator and allows various device connections through a number of different interfaces. Data from the generator and attached devices is automatically retrieved and stored for viewing in either numerical or graphical format in real time or post process.
ControLog Calculates the Uncertainty of the generated 3900 parameters in Real-Time using HumiCalc with Uncertainty. The user can also drop down a Mini version of HumiCalc to help calculate desired setpoints.
FEATURES
Powerful Graphing Capability Creates a Visual Picture of the Data
Auto Profiling Feature Automates the Operation of the 3900
Data Stored in a Familiar Spreadsheet Type Layout
Customizable ASCII Interface Support for RS-232, GPIB and Analog Devices
3900 Uncertainty Calculated in Real-Time by HumiCalc® with Uncertainty
3900 ControLog® Automation Software
Call or e-mail for details, or click the Download Now button.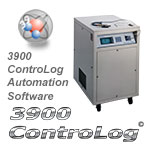 3900 ControLog Automation Software
Item: 3CL
Price: $ FREE
Note: You can download this software if you have purchased a 3900 generator, plus you can get the HumiCalc with Uncertainty software as well.
When you click the Download Now button, this will open a ZIP file in a Downloads dialog box. It may say, can't be downloaded securely... Click the three dots to the right... "More Actions" and select "Keep". A new dialog box will appear select "Keep Anyway" This will allow this download from Thunder Scientific.
---
---
Software Version 2.0.2.6 You will always receive the latest version of software from this website for your system that's Thunders guarantee.
Download Size: (14.8 MB)
*Windows, is the registered name for Microsoft's OS and Microsoft are the Registered Trademarks of Microsoft Inc.*Intel and Pentium are Registered Trademarks of Intel Corporation.*Adobe and Acrobat Reader are Registered Trademarks of Adobe Systems Inc.*3900 ControLog® is the Registered Trademark of Thunder Scientific Corporation.