Thunder Scientific software will enhance your productivity in humidity analysis, instrument calibration and automated measurement.
HumiCalc® with Uncertainty calculates dew point, relative humidity, and other humidity factors, and handles complex humidity conversions.
2500 ControLog® and 3900 ControLog®, are both Windows-based software for automated humidity generation and humidity control, and is now available for older Model 2500 and 3900 systems.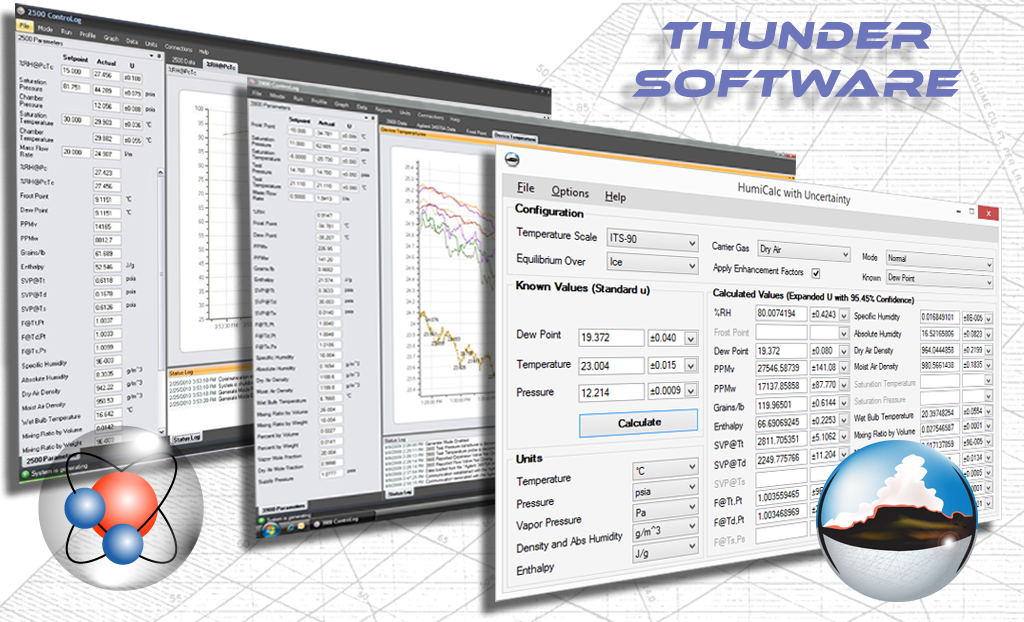 Thunder's Available Software Titles