---
Before we start, a survey of your equipment may be necessary before the technician travels to your facility.
Our technician will bring all the necessary calibration standards to achieve the accredited calibration of your Model 1200, Model 2500 and newly added Model 2900 humidity generator.
Thunder Scientific is now NVLAP Accredited for field Calibrations
Thunder Scientific has added to its scope of accreditation, field calibration of all series 1200, 2500 humidity generators and recently added the Model 2900. Holding true to Thunder Scientifics' commitment to quality, all field calibrations are compliant to ISO/IEC 17025:2017 and ANSI/NCSL Z540-1-1994, Part 1 requirements.
---

Field Calibration Description
Thunder's Calibration Laboratory field support staff will travel to your location with traceable standards for dew-point inter-comparison, pressure calibration and temperature calibration of your Model 1200, 2500 or 2900 generator. Our field technicians will inspect and conduct all required maintenance on your humidity generator. Calibration reports include the NVLAP logo and laboratory code, "As Found" data, "As Left" data, and a concise statement of the methods used.
These are the three Thunder generators we will perform field calibrations on.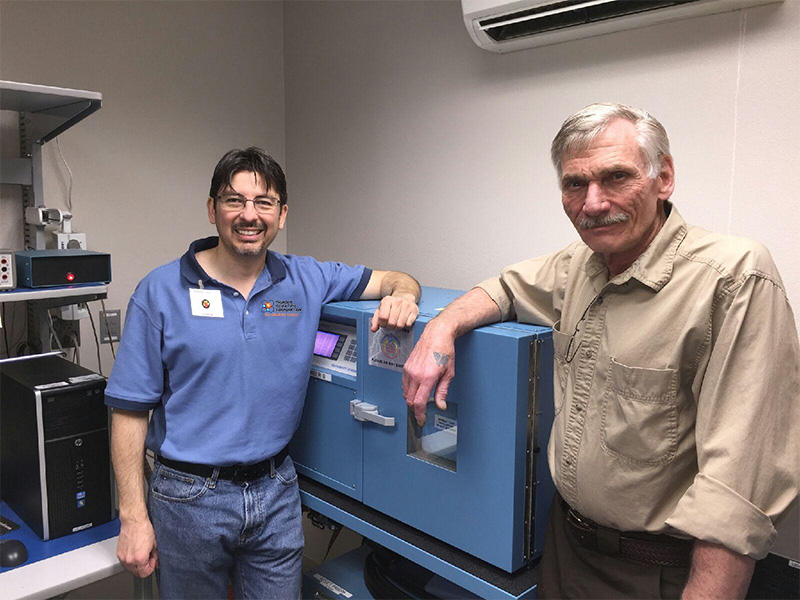 Rudy Garcia, pictured at left on a field calibration with client Monte Brown.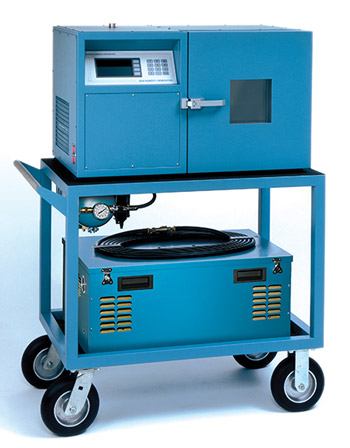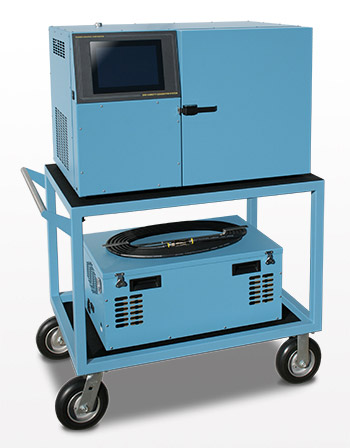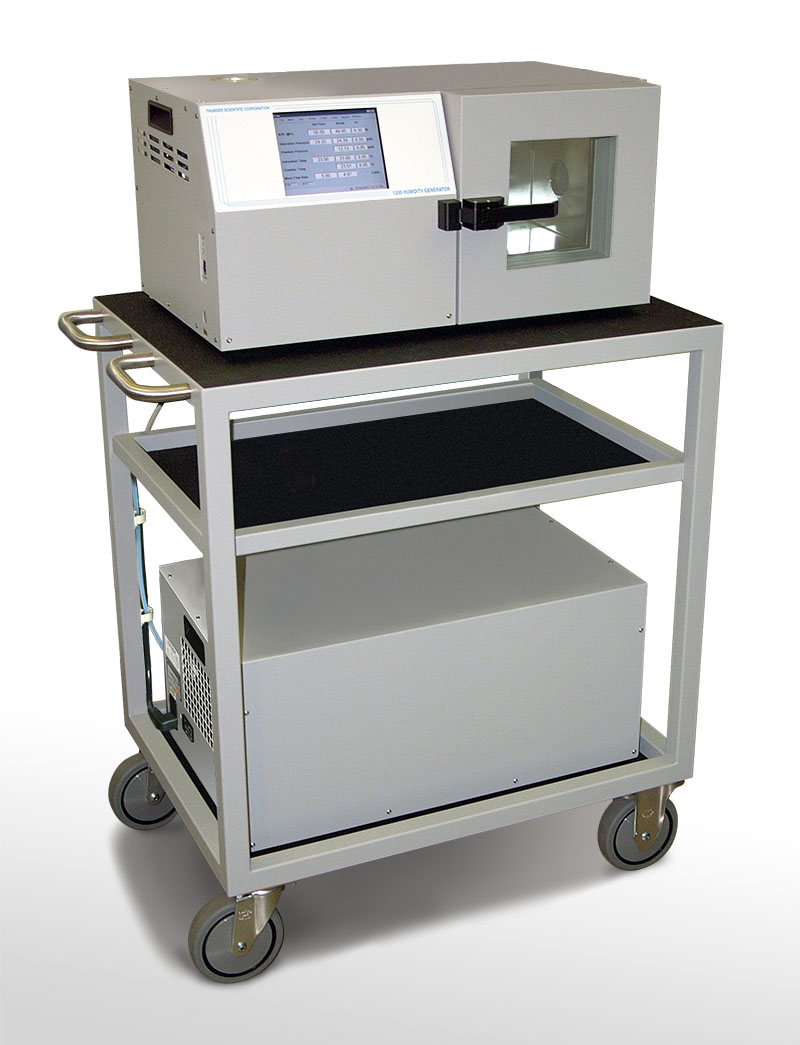 ---
---
Your calibration will include as found/as left calibration data that will be traceable to the International System of Units (SI) through a national metrology institute (NIST) recognized through a CIPM MRA and ISO/IEC 17025:2017 and/or ANSI/NCSL Z540-1. All calibrations are NVLAP accredited as per TSCL and/or the manufacturer's procedures and specifications unless otherwise specified. The field service shall include maintenance and any software upgrades as required. All expenses are included.
Advisement for your field calibration, Guard Band Option 3 is NOT available at this time.
---
---
Thunder's accredited humidity uncertainties are the lowest commercially available. Our turn-around times are excellent and prices are very competitive.
Convenience, assurance and expertise are what you get every time with your field calibration. A highly trained calibration technician will be sent to perform your calibration.
Calibrations are only available in the United States at this time. Call or click the Field Calibration Quote link to get your quote today.
---
Due to the high demand of this service you will have to schedule your field calibration one to two months in advance, so call us toll free at 1-800-872-7728 or e-mail your sales representative at sales@thunderscientific.com as soon as possible to schedule your appointment.