Here are some photos of past events Thunder has attended. Stay tuned for future events Thunder will attend to display our brand-new products to the marketplace
---
Thunders past event photos
Photo from the National Conference of Standards Laboratories International show.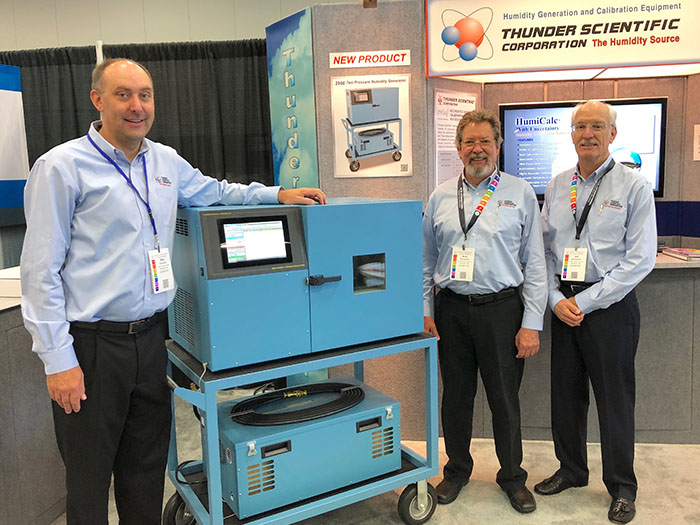 Mike, Brad and Jeff at the NCSLI show in 2018 showing off the new Model 2900.
---
---
MSC - Measurement Science Conference
Thunder will be attending MSC this year, so please drop by our booths 68 and 69 and say hello.

Anaheim California: April 5 - 7, 2023 - Disneyland Hotel and Convention Center.
Thunder Booth assignments - 68 & 69.
www.msc-conf.com
Photo from the MSC - Measurement Science Conference show.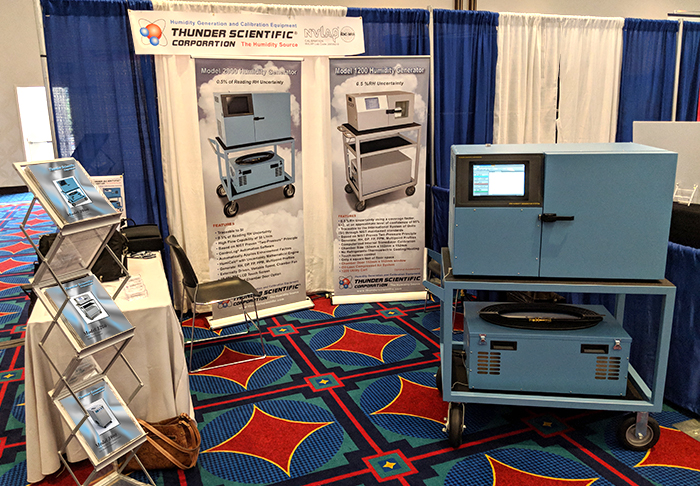 Photo at the 2018 Measurement Science Conference displaying Thunders booth with the Model 2900.
Thunder Offers Training Events
Sign up for your training event today. Talk to the Sales department to schedule training on your new or existing Thunder equipment plus we provide on-site training for all Thunder models as well. We also provide field calibrations for our Model 1200, 2500 and newly added 2900 humidity generators.
Look under our Service menu and click on the "Field calibrations" link for more information on getting your calibration today.
---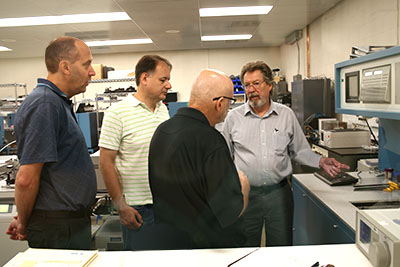 Puerto Rican technical reps receive training
New Puerto Rican technical reps visit Thunder for training. Pictured from left to right - Victor Ferrer and Félix Pagán Báez are from Puerto Rico, followed by Rudy Garcia and Lemuel Padin from Thunder.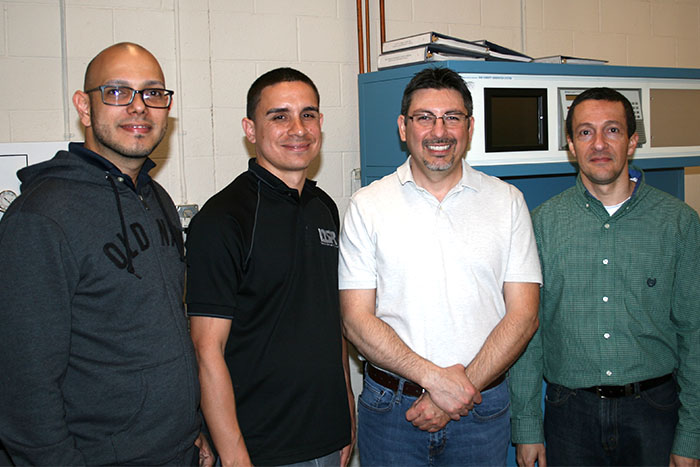 ---